Tell us what features you're looking for.
Help Us Help You.
We're always looking for ways to make Liquid a better fit for your company. Let us know what feature ideas you're looking for now or in the future that can help take your business to the next level.
What is Liquid? We're the simplest global contract-to-pay solution made for the most agile businesses which use a valued network of vendors, freelancers, and partners that work on projects anytime, anywhere, and for any duration. From onboarding your flexible workforce quickly with proper contracts and tax forms to paying their invoices to 175 countries with confidence, we're the all-in-one operating system for agile businesses. Find out more at goliquid.io.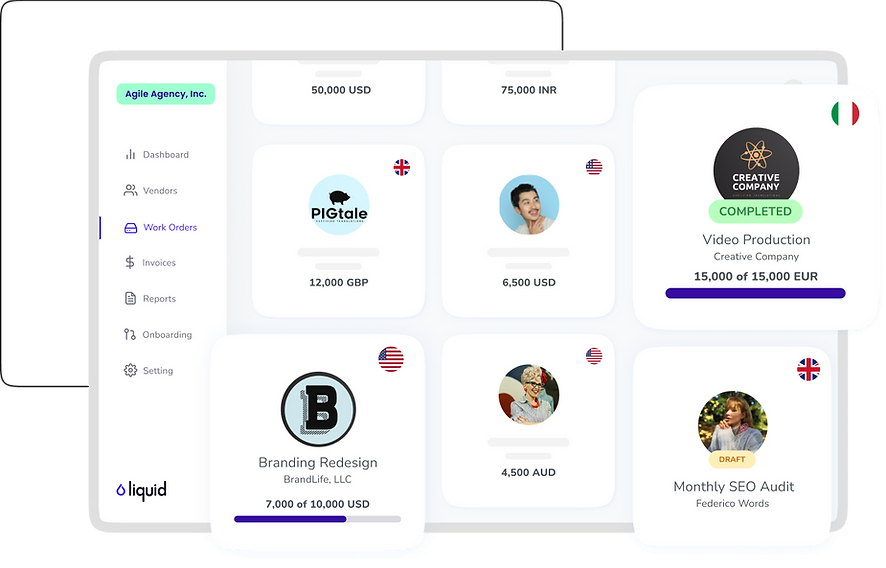 Need help? Our Knowledge Base is open 24/7
We may already have a way to help you accomplish what you're looking for today. Check out our guides and videos or use search to see if we have the info you need.