FREE DOWNLOAD
Best Practices in Vendor and Freelancer Admin and Compliance
Modern companies are increasingly working with a non-permanent workforce because it is the most cost effective, smart and flexible way to hire talent.

Whether you are on your first or 500th independent contractor hire, be sure to follow this best practices checklist to make sure you're covered and save yourself from tax and legal compliance headaches.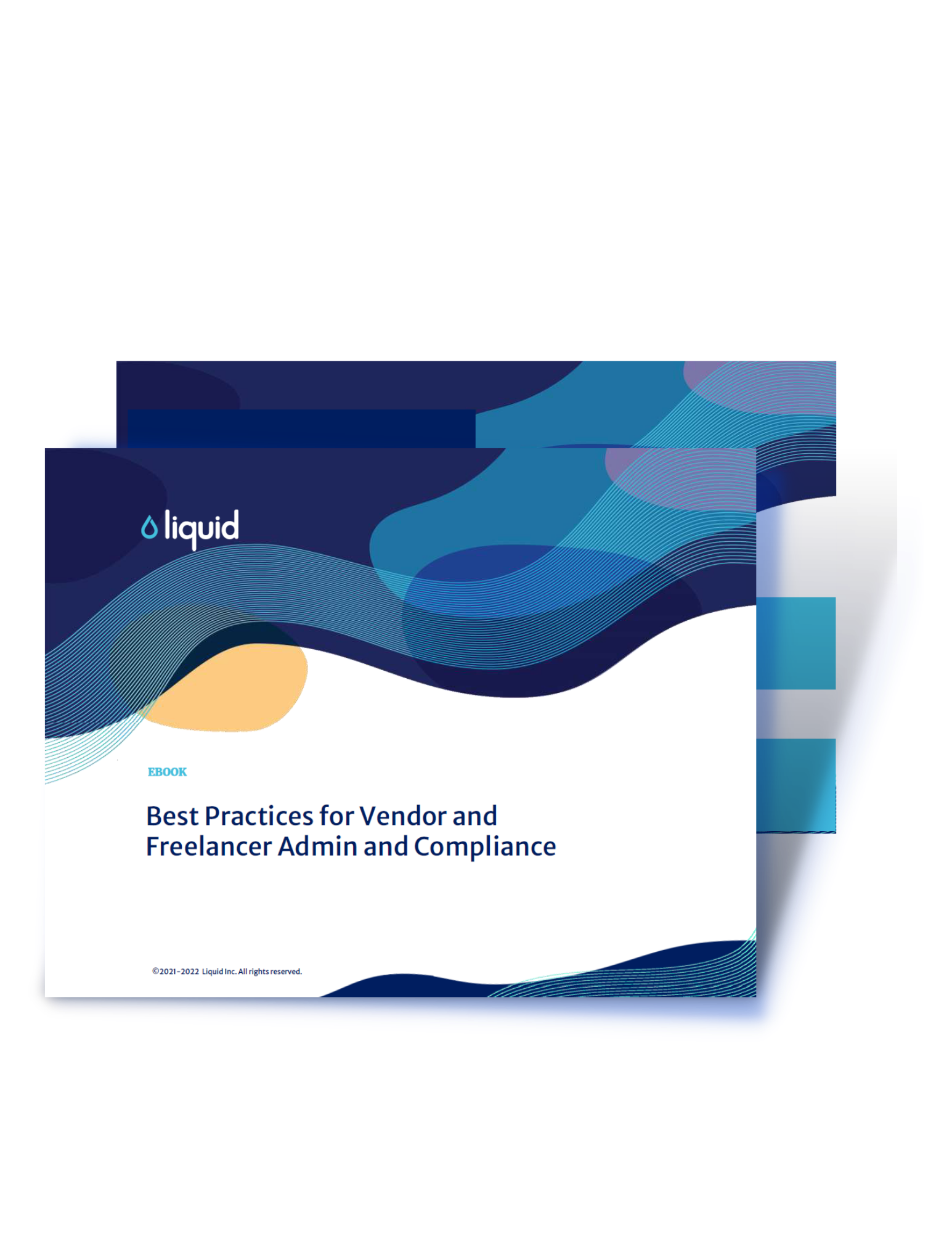 Want to more efficiently manage your freelancer and vendor roster?
Powered by advancement in technology and diversity of talent, spend on non-permanent workforce in the US is projected to increase to $1 trillion in the next 10 years.
Working with freelancers and vendors is more complicated than with employees, but once you have the proper system in place, you can efficiently scale your output while eliminating errors and keeping control of cash and compliance.
This best practices ebook will help you streamline and automate your workflows — saving you time and money and ultimately result in better working relationships with your freelancers and vendors.
What's in the Best Practices eBook?
Compliance issues to be aware of

Reasons for paying your vendor and freelancer roster and your full-time W2 employees from separate systems

The must-have documents when onboarding freelancers

Tactics for freelancer and vendor spend management